¿Hablas Español?
¡Nosotros También!
---
Estamos Aquí Para Ayudar
En Baytown Ford, nuestra prioridad es usted, el cliente. Es por eso que nos esmeramos por tener una buena comunicación, asegurándonos que miembros de nuestro equipo, especialmente nuestros expertos en ventas, hablen español con fluidez.Podrás consultar, en tu idioma preferido, sobre las características que está buscando, ya sea en un Ford nuevo o semi-nuevo. Una vez que hayamos encontrado el vehículo nuevo o semi-nuevo, perfecto para ti, nuestro equipo bilingüe de expertos en financiamiento te ayudarán a encontrar las mejores opciones en préstamo bancario que también sean perfectas para ti. Inclusive, puedes iniciar el proceso en línea, usando nuestra Aplicación de Financiamiento Pre-Calificadora. Ademas de esmerarnos en dar buen trato a nuestros clientes, también nos esmeramos en dar el mejor trato a tu carro. Los técnicos automotrices, certificados Ford en nuestro Centro de Servicio también hablan Español y pueden encargarse de todas tus necesidades de mantenimiento, servicio y partes OEM Ford. Ellos podrán entender exactamente las necesidades y preocupaciones que tengas acerca de tu vehículo y podrán también explicarte sobre partes, accesorios o cualquier otro tema relacionado con tu vehículo. No importa por el motivo que vengas a Baytown Ford, puedes estar seguro de que nuestro equipo de ventas, expertos en financiamiento y el staff de servicio te atenderán muy bien y en Español.
Nuestro personal de habla Español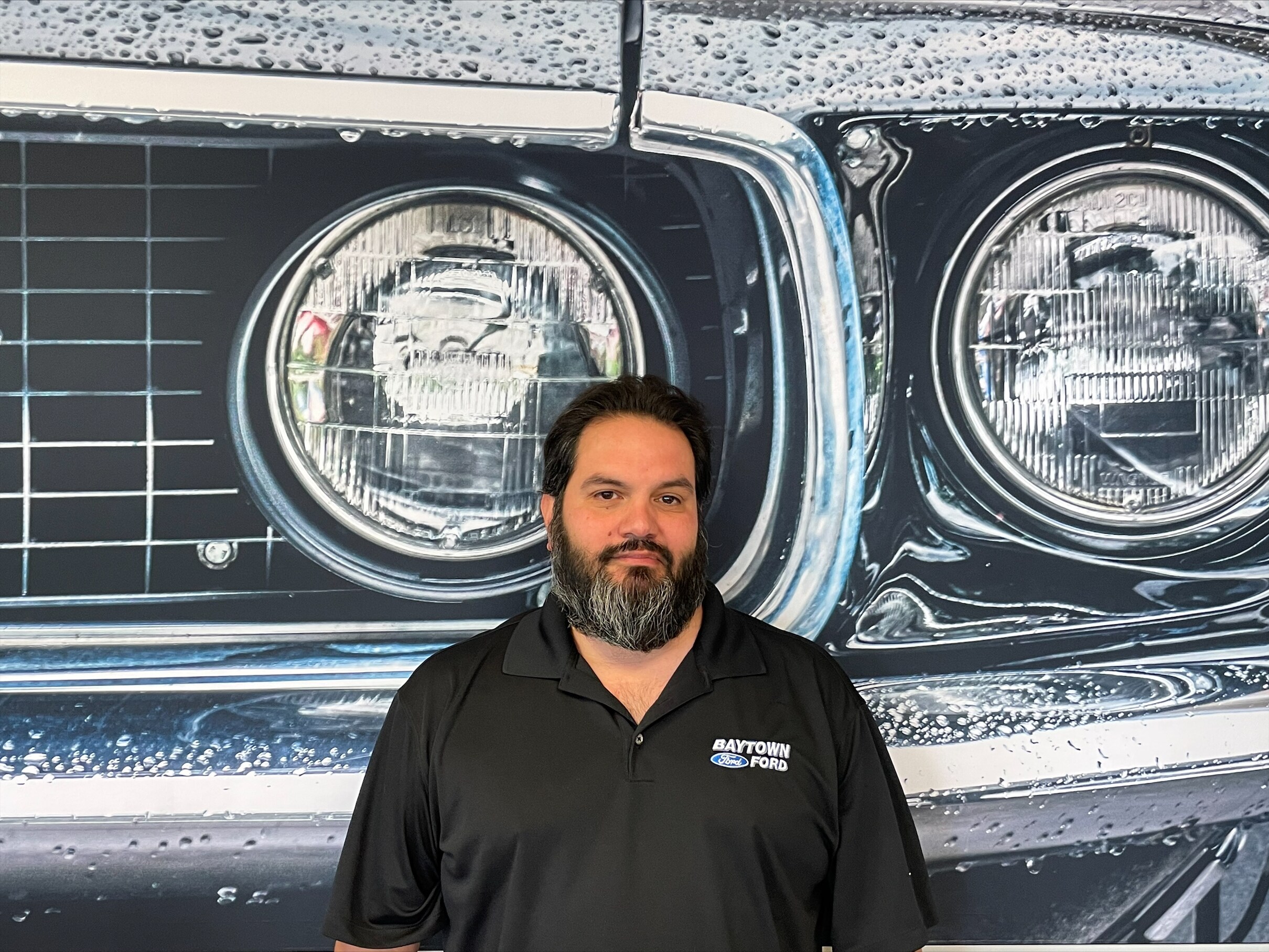 Pete Saenz
Asesor de Partes
Pedro.Saenz@baytownford.com
832-839-3340
Born and raised in Houston Tx. I enjoy playing baseball, football, and working on classic cars on my free time. I have learned to speak Spanish from teammates at work, I'm not fluent but speak enough to get by.
Make an Inquiry
* Indicates a required field
Hours
Monday

9am-9pm

Tuesday

9am-9pm

Wednesday

9am-9pm

Thursday

9am-9pm

Friday

9am-9pm

Saturday

9am-9pm

Sunday

Closed